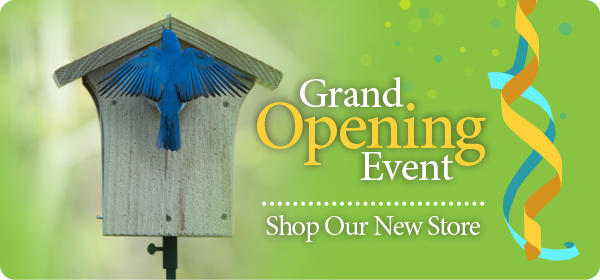 You're Invited...
To our Grand Opening Event!
When: Saturday June 1, 12pm - 1pm
Event:
Come join us along with Carbon County Environmental Education Center for their fantastic Birds of Prey Exhibit. See a variety of hawks and owls, plus snacks & refreshments throughout the day.
Feeder Swap:
Trade in an old feeder; get 20% OFF a new WBU feeder!
REGISTER TO WIN:
FREE Seed for a Year
FREE Bird Feeding Station
$50 WBU Gift Card and MORE!
PLUS...
A whole lot more! Stop by to see it all!